There's too much at stake
to rely on old-school management techniques that don't work.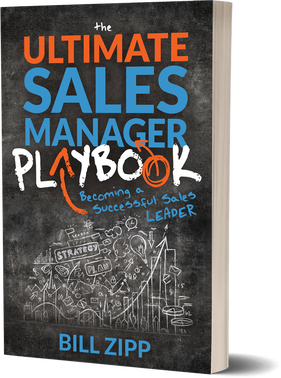 Here is a proven, step-by-step approach to sales leadership success.
Discover how to establish trust, provide praise, coach brilliantly, and build a winning culture. Then, multiply your success in others by hiring well and promoting wisely.

The Ultimate Sales Manager Playbook has been forged in the fires of decades of sales leadership and is packed with real, proven content that will change your career forever.

Sales leadership advice is abundant, but wisdom is rare. This book is packed with wisdom.
Jim Gallic, Regional Vice President, Virgin Pulse

Bill keeps it real, providing simple, practical, and effective ways to lead your salespeople. No fluff!
Chris Brantman, Division VP, ADP Major Accounts

​Bill's approach to sales leadership is spot on. More importantly, he's real. His heart's on every page.
​Candace Horton, Global Enablement, SAP Concur
Because every salesperson deserves a great sales manager