Take the first step in transforming
your sales organization
Schedule a call so we can
discuss your specific challenges.
Whether we work together or not, I'll provide useful insights and practical steps of action to help you achieve sustained sales success.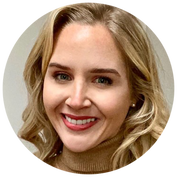 "I wanted to become a visionary leader, but didn't know how. I struggled with building followership and generating revenue. After six months with Bill, our revenue dramatically increased and more importantly, I had a team that trusted me as their leader."

"When your team trusts you, they'll walk through fire with you. The results have been extraordinary. We've become the number one sales team in the UK, we retain talent with ease and our sales execs have gone on to have exceptional careers within our company."
— Cassie Petrie, Head of New Business Acquisition, SAP Concur, UK & I
Because every salesperson deserves a great sales manager.